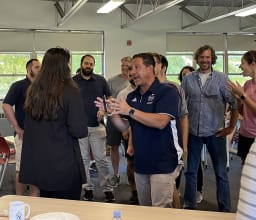 Harvey Athletics is continuing its partnership with Positive Coaching Alliance, helping our coaches to provide a positive youth sports culture for our student-athletes.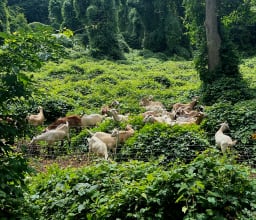 Passersby on Route 22 the past two weeks near the entrance to The Harvey School may have had to look twice to make sure they saw what they saw … a herd of goats traversing the school's 125-acre campus, but the 33 goats are indeed there, making their way to munch on much of the invasive vegetation as part of a special initiative of the Bedford 2030 in partnership with the school.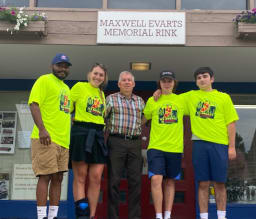 Harvey Summer Programs welcomed the Ice Hockey In Harlem (IHIH) summer hockey campers to campus during the last week in July. The campers age 5-17 worked on their ice hockey skills in Evarts Rink and also enjoyed the entire Harvey campus which included playing games on the athletic fields, utilizing the Fenstermacher Athletic Center, and cooling off in the swimming pool.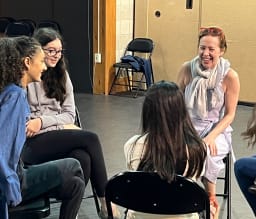 Harvey Summer Camp concluded an amazing week with the SpeakWell Amy Hargreaves Acting Camp on the Harvey campus July 18-22. SpeakWell - a youth leadership program designed to build stronger students in strong communities, works with schools and camps across the country teaching leadership and communication skills.